Wine & Cheese Hampers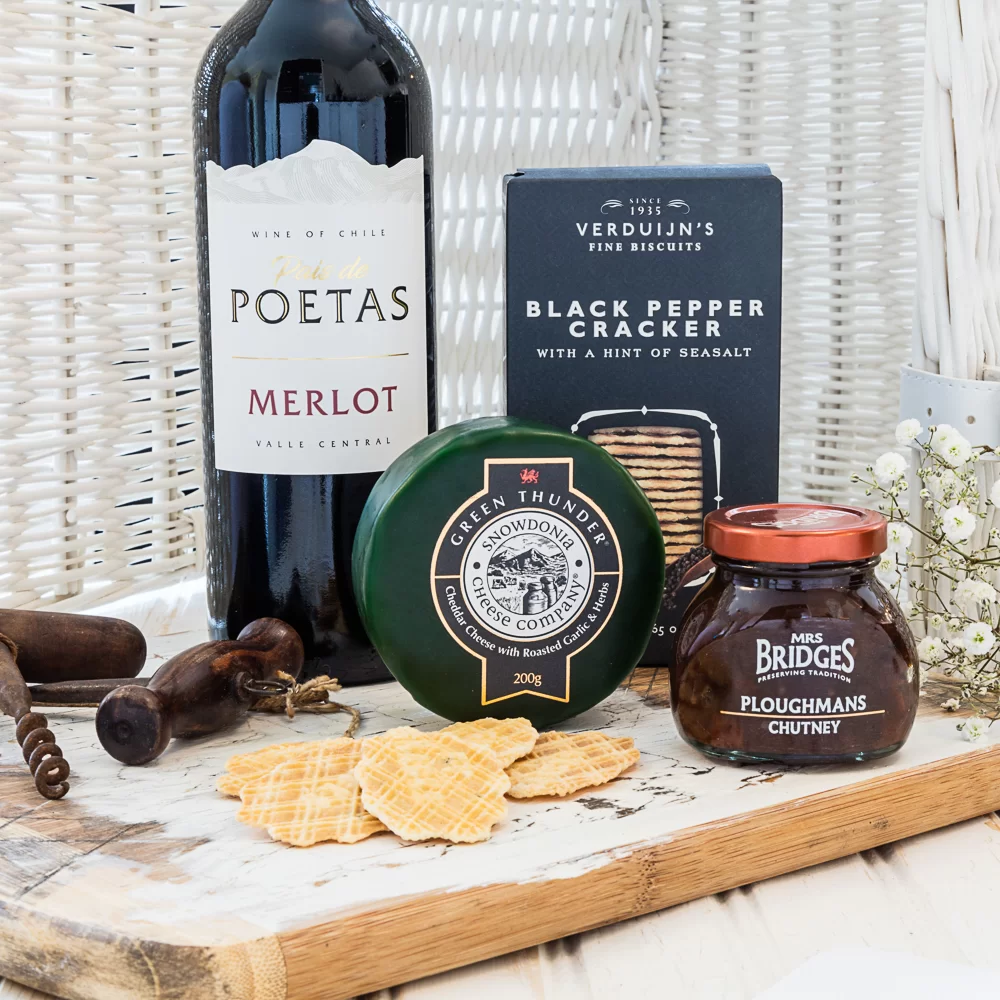 Luxury Wine & Cheese Hampers – Order Online
A sophisticated and classy gift for family, friends or colleagues, a cheese and wine hamper is sure to make people smile. Each hamper is packed full of beautiful savoury products made in the UK by independent brands. Tastefully presented in a wicker basket or hamper, you'll discover a selection of gourmet cheeses, crackers, chutneys and nibbles, alongside a bottle of wine or champagne – perfect for sharing!
Our luxury cheese and wine hampers are ideal for all occasions including corporate events, weddings, Christmas, birthdays, personal milestones, or just to say thank you. We've hand-picked the best premium brands, so you can be sure your hamper won't disappoint!
Make It Personal
With our personalisation service, you can include a message with your gift, when you order online. We'll deliver anywhere in the UK – just place the address in your order.
We hope you enjoy browsing through our gorgeous collection of wine and cheese hampers. If you're spoilt for choice, do get in touch! We'd be happy to give you our recommendations.